PROSPERITY PLUS - A NEW WAY OF LIVING!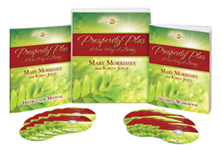 Mary Morrissey's "Prosperity Plus II"
Future dates will be posted here - and announched in our Enews
We will spend 10 Tuesdays together gaining understanding of abundance, and the energy of  joyful giving and receiving.  This program is full of ALL NEW, fresh, highly transformational curriculum, designed to take your life and church to even greater heights!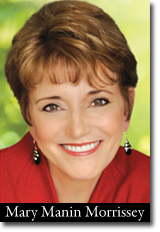 Who is Mary Morrissey?
Speaker, best-selling author, and consultant for over three decades, Mary Morrissey gives transformational talks and seminars that have made her one of the elite teachers in the human potential movement. Over the past 30 years, Mary Morrissey has helped churches fundraise millions of dollars and supported hundreds of ministers all over the country increase the reach of their ministry exponentially. While she built one of the largest New Thought Centers in the world, Mary is no stranger to mega success as well as massive failure.  In 2004, Mary lost her church and everything she had worked for over the previous 25 years.  After this crushing loss, Mary put the Prosperity Principles to the test.  Starting from ground zero, and harnessing the Universal power of these spiritual laws, Mary rebuilt her success and great work in the world.
Mary Morrissey is the founder and CEO of LifeSOULutions, a successful international company providing life coach certification programs and products that teach visionaries how to become a life coach, and transform dreams into reality. Mary Morrissey has spoken at the United Nations, met with Nelson Mandela, lead meetings with the Dalai Lama, and authored two best-selling books, No Less Than Greatness and Building Your Field of Dreams. As a highly sought after inspirational speaker, executive coach, and ministry consultant, Mary has 30 years of experience empowering individuals in achieving new heights of spiritual aliveness, wealth, and authentic success. While she holds significant academic degrees, Mary says her two most important achievements are the two black belts she holds: one in success, and the other in failure.